Opportunities
Participate in our annual homecoming & revival (note: changed times)
All are invited to be a part of our annual homecoming and revival services. Homecoming will be Sunday, October 13, 2019. There will be morning services at both 8 a.m. and 11 a.m. Dinner will be served about 1 p.m.. An afternoon service will begin at 3 p.m., featuring a guest speaker (Rev. Antonio Baker, Sr.) and choir.
Revival services will be held Tuesday through Thursday evening, October 15-16-17, 2019, beginning at 7 p.m., with an guest speaker and choir each evening.
You can submit a Homecoming memorial by clicking here.
Sign up for a bus trip to Sight & Sound Theater

Shiloh Old Site's Church Aid Club is planning a 2-day bus trip to Lancaster, Pennsylvania, to see "Queen Esther" at the Sight & Sound Theater.
Space is still available on the bus. The dates are April 17–18, 2020, and the cost for transportation, multiple meals, double-occupancy lodging, and gratuities is $280. The first $70 is due by November 1, 2019.
Click here to view a flyer about the trip.
Click here to view a detailed itinerary.
Read the Free Lance-Star article about the four-century ringing

On August 25, 2019, Shiloh Old Site joined with other churches across the nation in ringing its church bell for four minutes to mark four centuries of black presence in Virginia, most of which occurred under the sinful practice of human enslavement. The ringing of Shiloh's bell was preceded by a short service in the sanctuary.
You can read about the service and bell ringing in an article published the next day in the Free Lance-Star newspaper. To see a copy of the article and related photos, click here.
​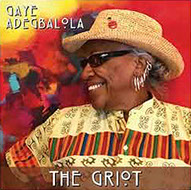 Celebrate Gaye Adegbalola 's latest honor for the blues
On August 1, 2019, our own Gaye Adegbalola is being honored with the Koko Taylor "Queen of the Blues" award, presented by the Atlanta-based Jus' Blues Music Foundation.
The award, to be presented during a four-day blues festival in Tunica, Mississippi, recognizes Gaye's work in preserving traditional African American blues music.
Gaye is scheduled to give a workshop as well as perform as part of the festival. Gaye's newest CD, The Griot, released in December 2018, features her topical blues compositions on contemporary issues.
Some of Gaye's recent releases are available through her own website.
Explore the courage and social activism of the late Rev. B. H. Hester

Our own Pamela E. Bridgewater has written an amply illustrated new book on the remarkable social activism of her late grandfather, the late Rev. Dr. B. H. Hester, who served as pastor of Shiloh Old Site from 1922 through 1961.
Author Pamela Bridgewater will be signing and selling copies of the book after the 8 a.m. and 11 a.m. services on Sunday, May5, 2019.
More details about the book, including a form for ordering a copy on-line, can be found by clicking here.
Learn about the Strong Men and Women in Virginia History program

The Rev. Lawrence A. Davies, our pastor emeritus, was a 2019 honoree at the Library of Virginia's annual "Strong Men and Women in Virginia History" program in Richmond, February 7. You can view a large flyer from the program with information on Rev. Davies and the other impressive honorees by clicking here.
Read the article about Johnny P. Johnson Day

Deacon Johnny P. Johnson was the subject of a city-wide celebration Friday evening, July 6, 2018, and all day Saturday, July 7, 2018. Shiloh Old Site hosted the opening celebration at 10 a.m. on Saturday, July 7.
Artwork by Johnny P. Johnsonwas featured at several downtown art galleries Friday evening, July 6. An outdoor community celebration began at 6 p.m. July 7 in Historic Market Square (behind the Fredericksburg Area Museum).
The Free Lance-Star published a fine article on the events. You can read the article and see some of the Free Lance-Star photos by clicking here.